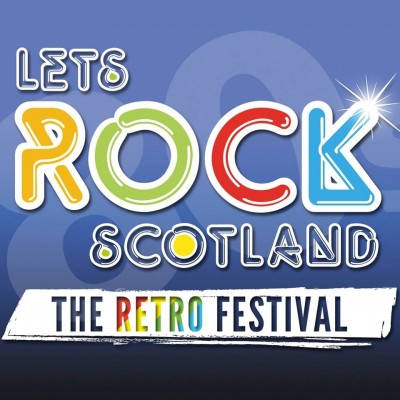 Let's Rock Scotland
Dalkeith Country Park
Saturday 23rd June 2018
Let's Rock Scotland! will take place on Saturday 23rd June 2018 in Dalkeith Country Park, Edinburgh. With a fabulous line-up of artists to bring you the very best of the 80s, there is plenty to do for everyone at this Family Friendly Festival!
Let's Rock! has been leading the way for quality, family-friendly music festivals since 2009, with events in Cookham (Berkshire), Norwich, Bristol, Sunderland, Leeds, Exeter, Southampton, Shrewsbury, London and now Scotland. Don't miss out on this chance for a retro blast with the very best of the 80s!
All tickets below have been released for sale.
Please ensure you select the correct ticket for your travel, as any changes to orders after purchase will incur a £10.00 administration fee. Thank you.
Happy Bus will be operating an Edinburgh Shuttle service, departing Waterloo Place between 10:30hrs & 15:00hrs.
Advance tickets for Shuttle are available at a price of £7.00 Return
Tickets will be available at the Shuttle Buses priced at £10.00 for a Return & £5.00 for a Single Journey
The Return Shuttle will be departing Dalkeith Country Park between 21:00hrs & 23:30hrs